Female Shark in Seoul Aquarium Eats Male Shark Because He Kept Bumping Into Her
In what was probably a territory war at a Seoul aquarium, a female sand tiger shark has consumed a male banded hound shark. It took the 8-year-old female 21 hours to consume the 5-year-old male inside a tank at the
COEX Aquarium
.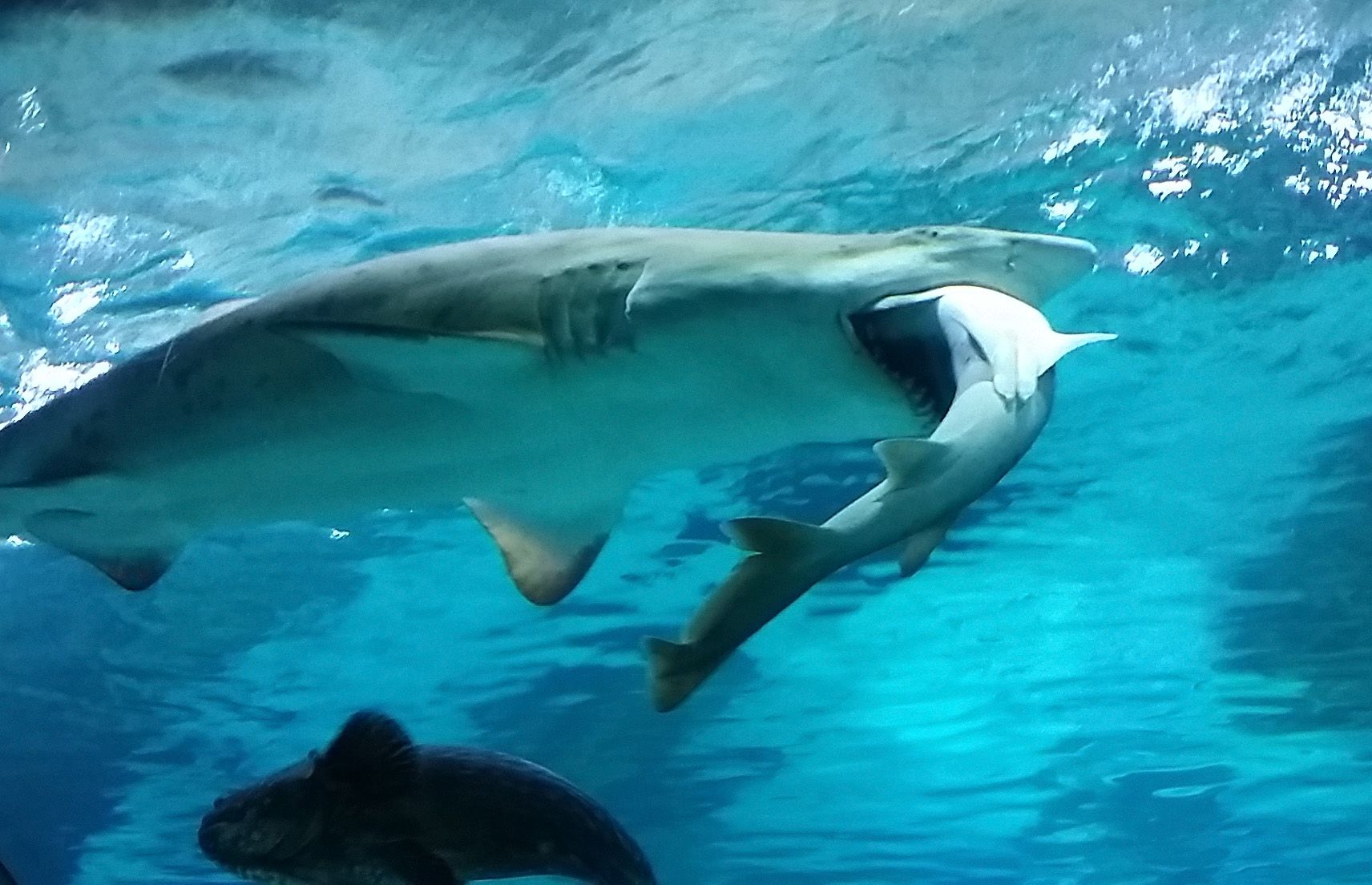 According to video of the eating, the female shark started with the male's head and gradually went about eating the rest of his body. This act of shark cannibalism possibly was the consequence of the sharks bumping into one another.
"Sharks have their own territories," an aquarium official told

Reuters

. "Sometimes, when they bump into each other, they bite out of astonishment."
Although her best efforts to make a meal of the male shark, the female shark is expected to at some point regurgitate the remains of her former roommate.